WHAT'S HAPPENING
AROUND NEW CITY
As a church, for 21 days during the month of January, we are committing to turn our time away from other things and pursue God in prayer.

This time can look different for everyone, and honestly should! Some may choose to fast whole meals, certain types of food, or even media and electronics. While others may set aside certain times of the day to follow along with our daily devotional.

Whatever practice you choose during these 21 days, the end goal is
always the same – drawing near to Jesus and building a unity within our church.

As January 6th approaches, we encourage each of you to pray about what God may be calling you to surrender in order to better pursue Him during this time.
Grow Classes are a foundational set of five classes that cover several of the most important topics in the Christian faith. These classes are great for just about anyone and will help you grow intentionally, and accurately, according to the Word of God.
When and Where?
Grow Classes take place on Tuesday's from 6:30pm-9:00 pm
All Grow Classes are hosted in our Youth Facility
( the building across the parking lot from our main building )
For two weeks this summer we will be traveling to the Muslim nation of Kosovo and assisting a young church there. We will be serving their village in practical ways and mentoring the young Christians there.

We truly believe revival is coming to Kosovo and we want to have a presence there when it does. Let's do this New City!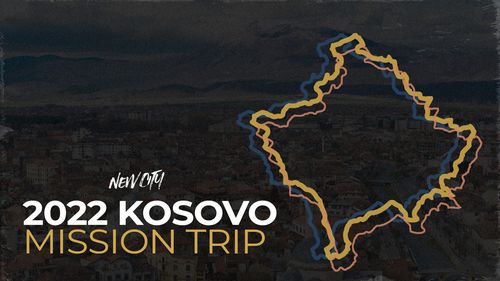 Basecamp is a time set aside for middle school and high school students to pursue Jesus. Each year we take the opportunity to remove ourselves from our regular routine to pursue Jesus and challenge our spiritual walk. In all of this, we focus on fun, fellowship, and the word. We leave after school on Friday, head up to Camp Uptmost near Missoula, and return home Sunday afternoon.